OFFICERS
President
Elizabeth Ann "Libby" Chenault
1st Vice President
Larkin Chenault
2nd Vice President
vacant
Secretary/Historian
Carolyn Sue Chenault
Treasurer
Donna Chenault Mellick
Parliamentarian
position vacant
Executive
Bylaws
Reunion Site
Program
Genealogy
Nominating
Directory Inquiries
Newsletter Inquiries
Webmaster/Postmaster
President
Elizabeth Ann "Libby" Chenault

Dear Cousins,
I would normally expect to be sending greetings from the sunny South but as we are again expecting sleet/ice/snow, let us turn our thoughts to the third weekend in July when we'll all gather in Roanoke, Virginia for the Chenault Family National reunion.
The reunion is a great time to catch up on the latest news or seek the help of Sue to trace your roots. We are blessed by our tradition of coming together and really getting to know each other. We love to hear the heroic, and the hilarious, exploits of our ancestors and cousins, and our lives are richer for sharing the indescribable sense of family. We hope to have lots of time for visiting at the reunion as well as taking in some history and attending to family business.
Ready for the Reunion
Rest your voice. We all know how Chenaults love to talk! Are you interested in becoming more active in the Chenault National Family Association by serving on a committee, or as an officer, or just want to know more? Please feel free to contact me, Libby Chenault, President, or, Larkin Chenault, Vice-President. Come prepared to talk about future reunions might look like. Share your ideas, even those that might seem a bit crazy. (Who knew that chimes would be such a big hit?)
If you'd like to bring something for the Silent Auction, remember that some of the group will be flying so size may count. Some popular items in Kentucky last year were the Chenault wine, the locally-made candy and the items embroidered with the Chenault Crest contributed by Susan Wachter.
Westward HO!
The policy has been for the reunion to move back and forth across the Mississippi so that the amount of traveling is shared. In 2019 we are committed to going west. If you have suggestions, please let Larkin or me know. Some suggestions have been Hot Springs, Arkansas; Seattle, Washington; and Portland, Oregon.
It helps immensely if there is someone living in the area to be local host. (I don't know what I would have done without Tommy Brown a few years ago). Because the reunion is the third weekend in July we are always competing with full-season prices.
Come for the Reunion, Stay for Adventure
Train enthusiasts may wish to come and return by rail. For our athletic cousins, the Roanoke area of Virginia is conveniently located to both the New River and the Appalachian trail; and, yes, there is a baseball team. While we know definitively that we are NOT related to Thomas Jefferson, history buffs and fans of the great man may wish to work in a visit to Poplar Forest. Movie fans will probably want to set aside some time to visit Mountain Lake Lodge where the first Dirty Dancing was filmed—you might also choose to spend the night or at least enjoy a meal in the restaurant.
See You in Roanoke
I want to say a big thanks to Jeanne Logue and all the Cousins that worked so hard to give us a great time in Berea. I hope you all have marked your calendars and that I will see you all in Virginia. If you've never been to a reunion know that you will be welcomed with open arms.
Safe travels,
Libby Chenault
P.S. Dear Cousins, please join us on Friday, July 20th, at 3 p.m. for a private family tour of the D-Day Memorial in Bedford, VA. This is an amazing undertaking and the tour is a great opportunity for those arriving in early. The tour is sponsored by one of the cousins, so you won't have to factor admissions into your cost.
TOP

1st Vice President
Larkin Chenault

2nd Vice President
vacant
TOP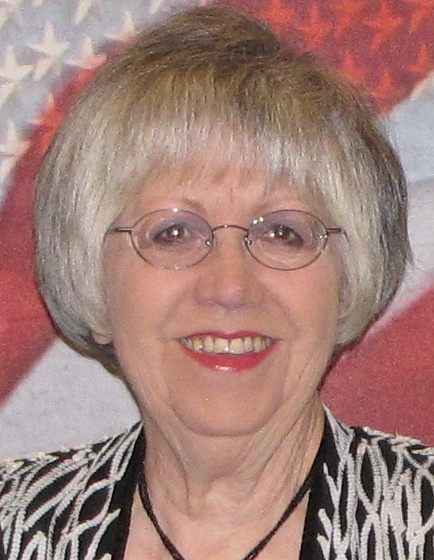 Secretary/Historian
Carolyn Sue Chenault
schenault@tx.rr.com
I arrived back in Carrollton from Berea to find the Texas July heat had arrived, too. It was good to get back though, and my sweet Zoe was so glad to see me when I picked her up from boarding. So, all this is to say, that things got back on track around my home pretty quickly.
I certainly enjoyed seeing all my cousins in Berea, both those I enjoy seeing every year, as well as many new faces. I had exchanged several emails with cousins like Jimmy Pitts from Virginia and Harold and Betty Garrett from Mississippi, and had become acquainted with them through those communications, but there is nothing like meeting them face-to-face. The truest form of social media is still that in-person contact which is alive and well at our reunions. And, unless you have heard that Margaret Stockton speak, you have not experienced Virginia's finest. She is so special! Then, there is Frank Thurman's smile. It is just plain delightful!
If you cannot tell from my ramblings, I love my cousins. If you do not attend the annual reunions, you are missing so very much of what "family" is all about. While the program for 2018 is still in the "works," I hope you will put the reunion on "your bucket list" of things to do this year and come check out the event.
If you need help to determine just where your family branch fits on the Chenault family tree, I would love to help you. I stay busy in my garden outside when weather permits, but I spend a great deal of time tending the family tree, too. I do not work only on my own line, but try to give time to all lines as additional records become available to peruse. Unlike websites that charge for access to their data, I provide my files and information without charge. So, let me hear from you.
Well, I am about ready for a big glass of iced tea and a cool place to relax. Get your calendar out and reserve the third weekend in July to join us at the reunion.
Sincerely,
Carolyn Sue Chenault
TOP

A Message from Our Treasurer
Treasurer
Donna Chenault Mellick

Financial reports are not published in the newsletter, but are shared with members in two ways. A copy of the complete report is provided in the reunion registration packet for attendees to review prior to the business meeting. During the meeting, the report will be covered and questions addressed. Anyone who does not attend the reunion is welcome to request a copy of the report be mailed to them by contacting me.

Donna Chenault Mellick
TOP

Executive
Responsible for the execution of official association business and financial matters affecting the association.
President - Chairperson
1st and 2nd Vice Presidents
Secretary/Historian
Treasurer
Reunion Site
Investigates sites for future reunions and recommends locations for approval of membership at annual business meeting during reunion.
(vacant) - Chairperson

Genealogy Committee
Responds to inquiries regarding Chenault ancestor research with suggestions for further research sources or contacts.
Carolyn Sue Chenault - Chairperson schenault@tx.rr.com.



Bylaws
Annually reviews bylaws to determine needed modifications to recommend to membership.
Judge Jean Chenault Logue - Chairperson
Judge James Stouffer Chenault
Nathan Harsh, Attorney
Program Committee
Plans reunion program and arranges for speakers and special entertainment or events during reunion.
Elizabeth Ann "Libby" Chenault - Chairperson
Nominating Committee
Recommends the slate of candidates for the officer positions and presents the names for approval by the attendees at the annual business meeting during the reunion.
Luisa Chenault - Co-Chairperson
Peggy Shinault Miller - Co-Chairperson
Memorial Service Subcommittee
Rev. Nan Chenault Marshall Cushing
TOP

Directory Inquiries, Newsletter Editor, and
Webmaster/Postmaster - -
Carolyn Sue Chenault
schenault@tx.rr.com